Deep Dive Security Training for IBM i - January 14 & 15 2014
Security expert Carol Woodbury* will present a live, comprehensive training for IBM i Security. In this 2-day session, topics covered will include:
Laying the Foundation of IBM i Security
Best practices settings
Implementing role-based access (RBAC)
Options for getting information out of the audit journal
Requirements for implementing encryption
Options for remediating the application scheme
Securing objects (directories, files, etc) in the IFS
Methods available for auditing the system before your auditor arrives
Issues surrounding administration of IBM i security
Specific requirements for the PCI DSS as they pertain to IBM i
and much, much more
Read the agenda here
The cost for the training is € 750** per student for two full days, with registration by 10 December 2013 (€995 after that date.)

Space is limited to the first 30 to Register.

To Register go to here: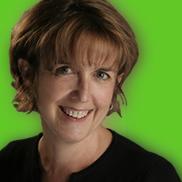 * Carol Woodbury is the former i Series Security Architect and Chief Engineering Manager for IBM in Rochester, MN; as well as author of the new book "IBM i Security: Administration & Compliance," award winning speaker on the topic of security, Certified

i

n Risk and Information Systems Control (CRISC) and the Co-founder, President and CTO of SkyView Partners Inc.
** Students pay Travel Expense. Hotel Room (Negotiated rate) Lunch and breaks will be provided.